Noor Arfa River Chalet offers various of accommodation package involving honeymoon, family trip, wedding and more that change according to current season. Those who have travelled a long way to get here can book a room at our River Chalets. There are two different types of rooms available for customer to choose, which is queen size bed or single beds. There are over 20 rooms available with comfortable river bank environment at our River Chalets. With river bank calm environment, you will enjoy you stay here to fullest. Good news to those who love to fishing! You can fishing comfortably here just inside your own room and can even take the fish home. Aren't that excited to know? Noor Arfa River Chalet also is the best place for those who seek a peace for their mind and have a desire to explore the calmness of the nature.
In addition, Noor Arfa River Chalet also available for online booking. You can find it on any online website suchas Agoda, Trivago, Expedia.com.my , Traveloka, and many other websites. Just one click on any of those websites and your can enjoy your stay here at Noor Arfa River Chalet by make an online reservation with us. You may also give us a call anytime within our operation hour at 09 – 617 9700 to make a reservation directly with Noor Arfa River Chalet.
With our charming reception staff, you will be pleased with our services from the check in process until you check out from the chalet. "Feedback is Gold", that is what Noor Arfarians tends to believe when it's involving customers. Therefore, don't forget to leave some review on Noor Arfa River Chalet whether it is good or bad because Noor Arfa really need it to do their improvement next time.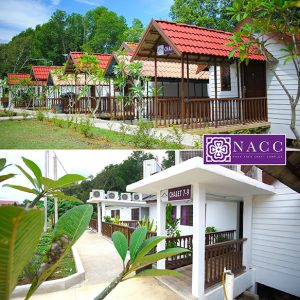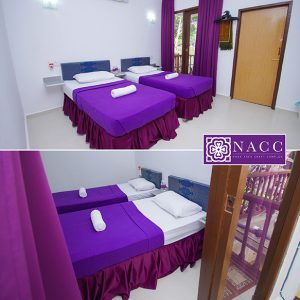 Also available is Batik Pavilion's Open Hall for rent. Great for weddings, Motivational Talk and birthday parties, Open house for Raya, Grand Iftar on Ramadhan and many others events with a huge parking space. Additionally, tables, chairs and audio system will be provided for any events here. With the large hall and parking space, Noor Arfa's Open Hall can hold over 1000 – 1500 capacity of persons.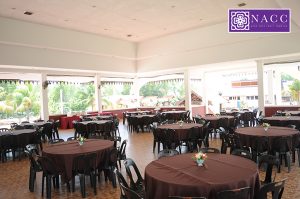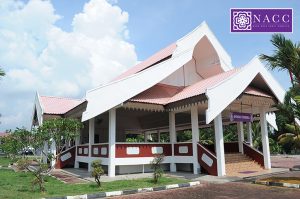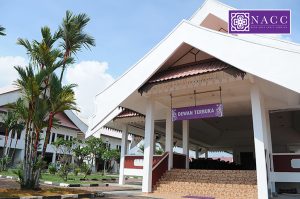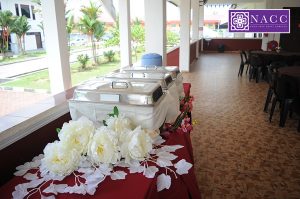 Other than that, Batik Pavilion also has a seminar room for those who want more private events such as high tea, business talk, press conference, gala night and so on. Here they provide many interesting packages where food will also can be provided by us. Not to mention that tables and chairs also provided here, our seminar room can hold around 30 – 100 capacity of person based on the event's layout requested.